Warning
: Trying to access array offset on value of type bool in
/homepages/46/d644497792/htdocs/clickandbuilds/TheHomegrownHerbalist120329/wp-content/plugins/wp-word-count/public/class-wpwc-public.php
on line
123
I love lawn art for adding a pop of fun to the garden. These are some of the great garden art projects I have fallen in love with. Be sure to pin this one so you can come back as I add more great garden art over the next few weeks.
My favorite garden art is the stuff that is upcycled and a great way to keep items out of the landfills and stuff that is small enough to add to one of the kid's fairy gardens patches out back.
Cute Garden Themed Wreath
I am loving this super cute garden-themed spring wreath perfect for putting out on the door or garden shed. When you are done with it all of the parts are still usable as well making for a great gift.
DIY BOTTLE TREE SCULPTURE FOR YOUR GARDEN OR YARD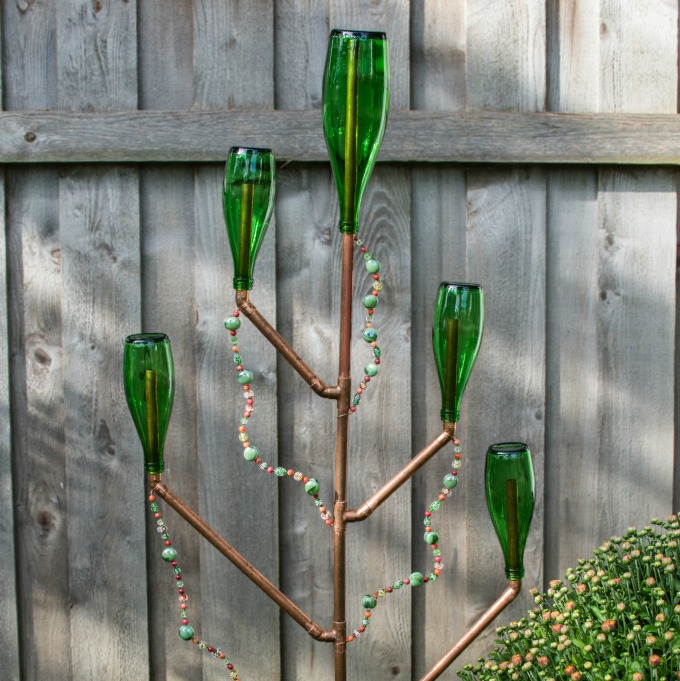 This bottle tree is a great way to upcycle glass bottles in your garden decor to help keep them out of landfills. These look like they are from sparkling water but sparkling juice, wine, and beer bottles would all work.
Owl Garden Decor With An Upcycled Cheese Grater
How cute is this owl? This upcycled owl is super cute and is a great way to keep everyday items out of the landfill. I think he would look even cuter with a bit of rust before being sprayed with a clear coat to stop any more breakdown.
 Upcycled Glass To Garden Mushroom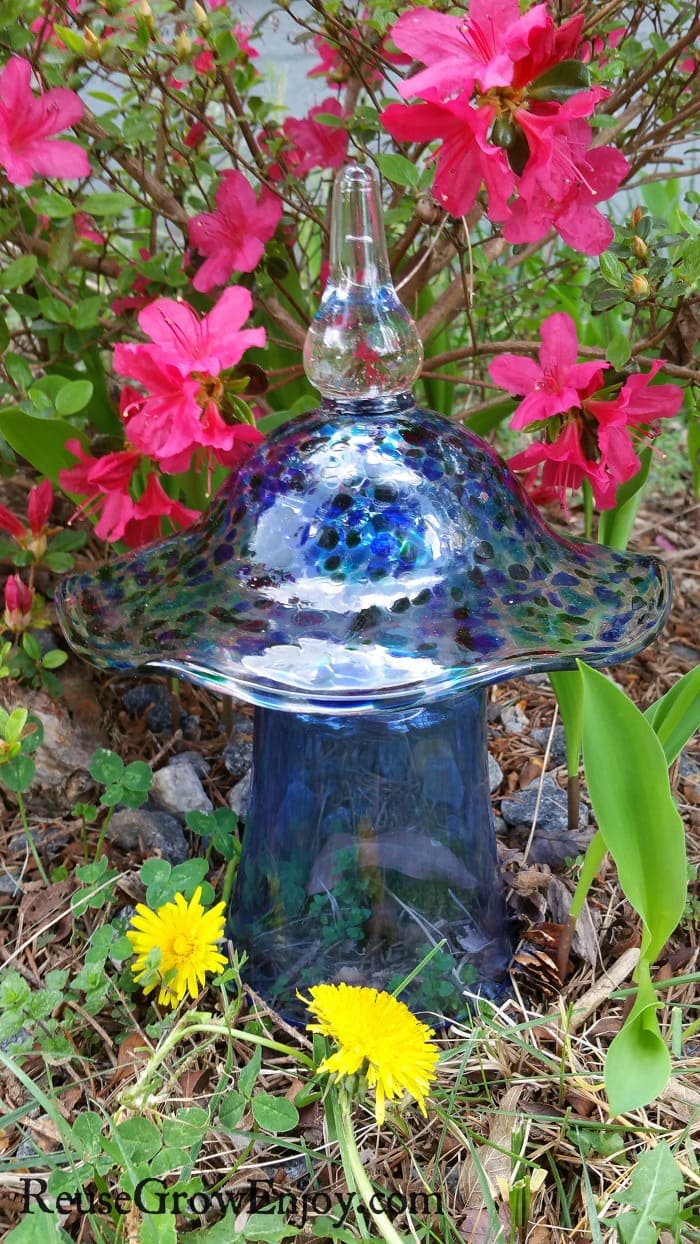 I really love all of these upcycled crafts that help reduce waste. This is a great way to use up dishes that may have a small nick or crack that makes them unsafe for drinking but still useful. This Upcycled glass mushroom is so cute and would work with any colors.
DIY Concrete Mushroom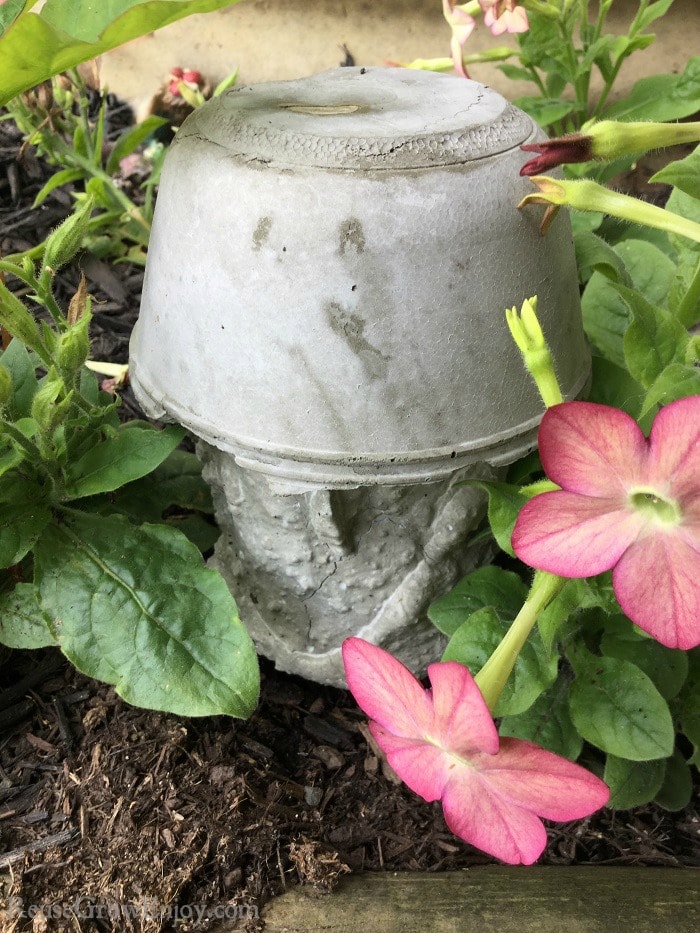 While we are talking mushrooms for the garden if you have some concrete leftover from a project this concrete garden mushroom is a great way to use it up.
DIY Terra Cotta Garden Mushrooms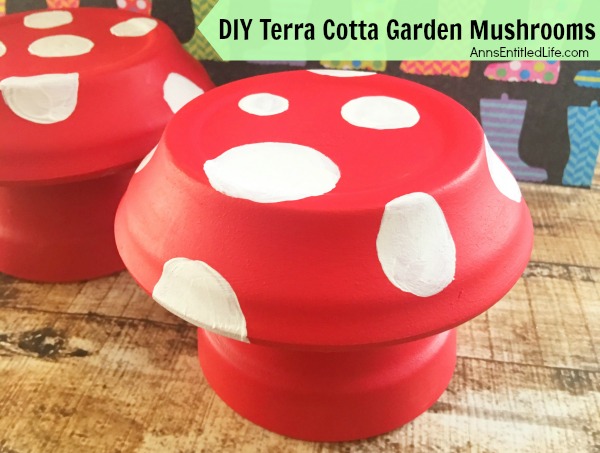 This garden mushroom makes me think of a kid's video game. It's perfect for adding to a garden that kids will be playing in. I just love the bright red pop of this one which would attract hummingbirds to your garden but you could use any colors.
DIY Stepping Stones
Making your own stepping stones is a great way to preserve memories with your family. These DIY stepping stones are super easy to make.